Opening times / location / contact
what3words location: ///book.friday.pretty
Castor & Pollux is Brighton's friendliest local beachfront gallery. You will find us half way between the two piers, in the three arches that have been our home since 2003. Specialising in print and illustration, Castor and Pollux exhibits new and established, local and international artists.
Printmaker and potter Mike Levy makes his porcelain tableware and relief prints in the workshops behind the gallery.
Open 10am-5pm daily until Xmas Eve. 
Closed Xmas Day and Boxing Day.
Open 27th December through to 6th January 2020.
Open New Years Day.
Between January 7th 2020 and April 9th 2020 we will be open Fridays, Saturdays, Sundays and Mondays.
From April 10th we will be open daily 10am-5pm.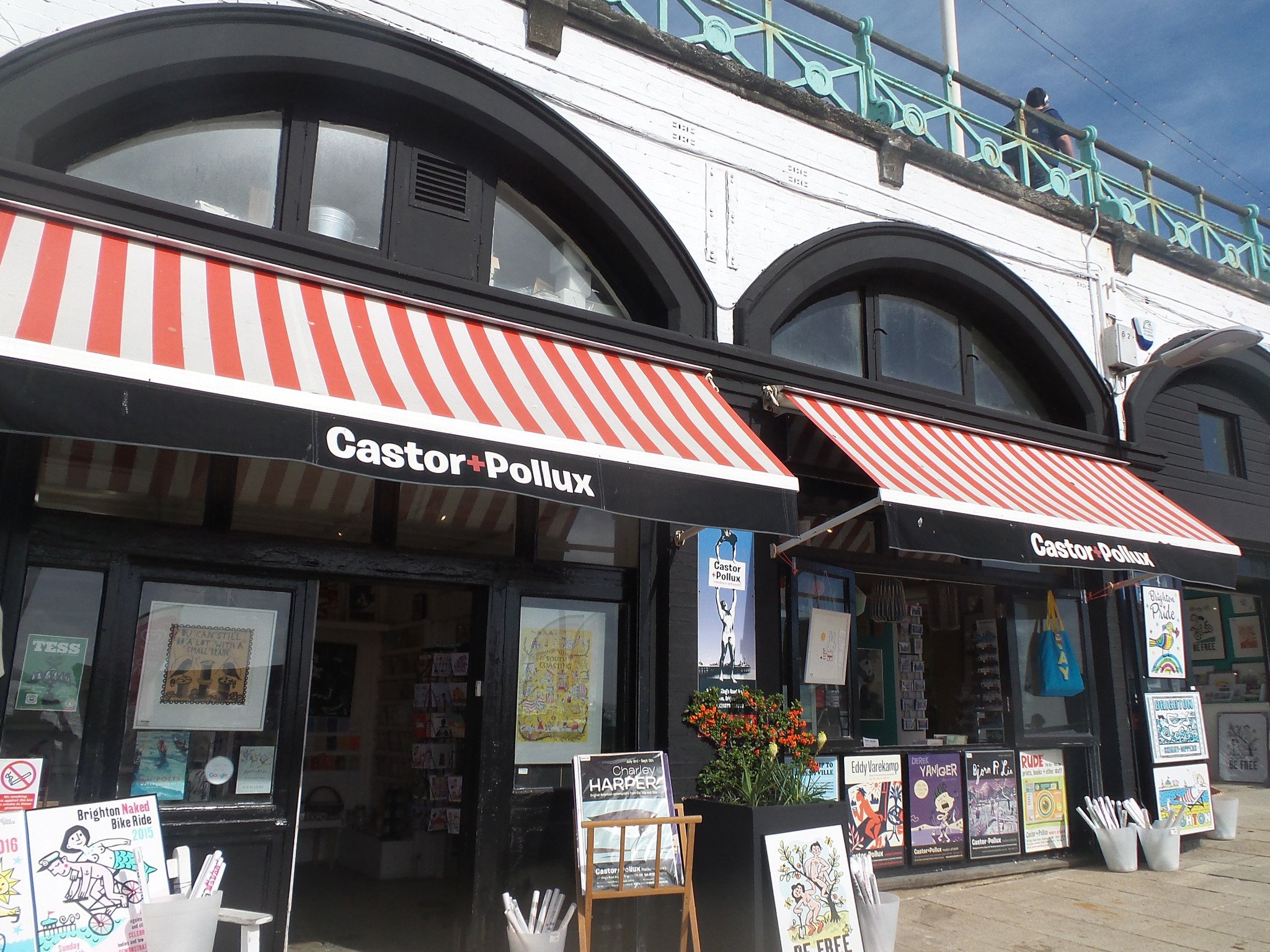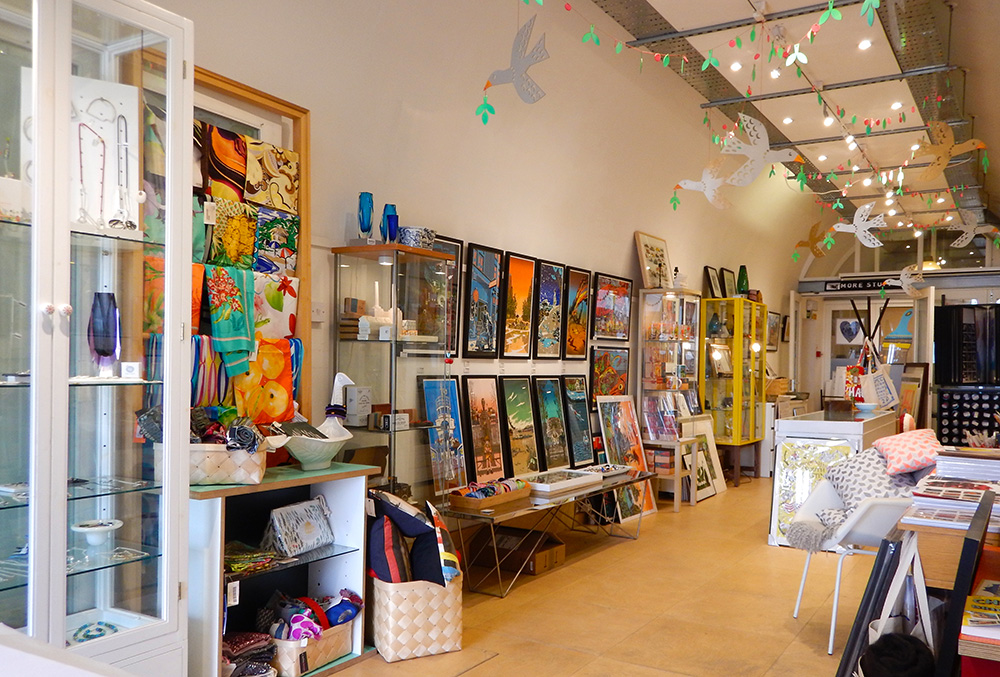 We're on Brighton's lower promenade halfway between the piers. The doors open out onto the beach with direct views of the sea.
Walk down the hill from the station, turn left onto King's Road and cross at the lights by the Harbour Hotel. We are at the bottom of the slope leading down to the beach.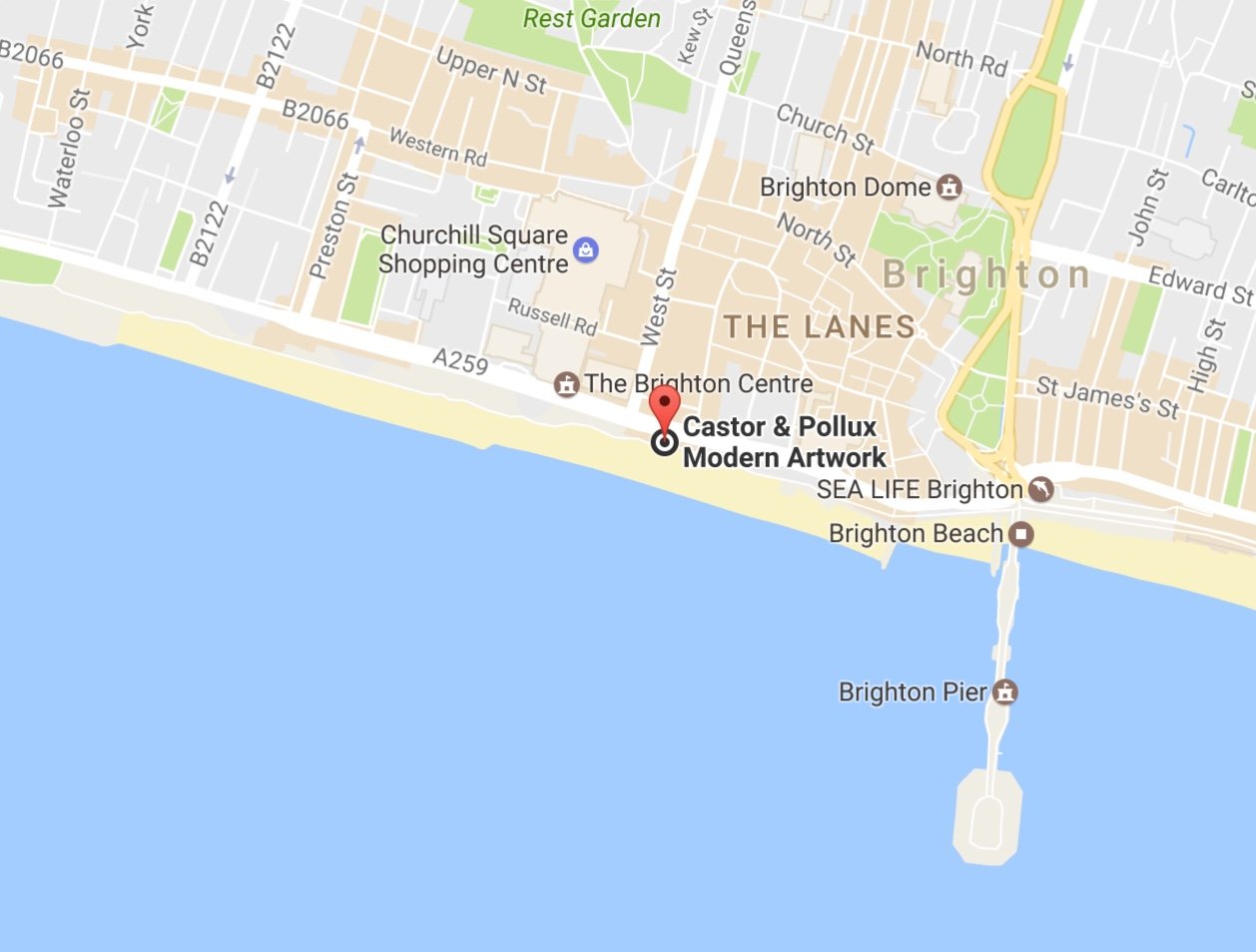 Registered as a limited company in England and Wales | Company registration number 6173917
Registered office is: 165 King's Road Arches, Lower Promenade, Brighton BN1 1NB